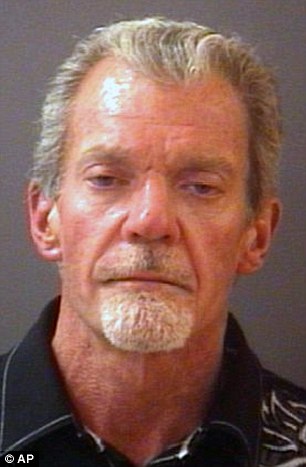 Indianapolis Colts owner is suspended for six games and fined $500,000 by NFL after pleading guilty to driving while so high that he couldn't even recite the alphabet.
The billionaire owner of the Indianapolis Colts has been fined $500,000 and suspended for six games by the National Football League after pleading guilty today to driving under the influence of prescription drugs.
Jim Irsay was sentenced to one year of probation by a judge in Hamilton County, Indiana, and must undergo random drug tests.
Police arrested him near his home in Carmel, Indiana, in March after pulling him over when they spotted his car swerving in the road.
According to a police report, he was so high on oxycodone and hydrocodone that he fell over when he tried to stand and could not recite the alphabet – telling a cop that I-N-G came after the letter Z.
Read more: http://www.dailymail.co.uk/news/article-2740990/Indianapolis-Colts-owner-suspended-five-games-fined-500K-NFL-pleadings-guilty-driving-influence-prescription-drugs.html