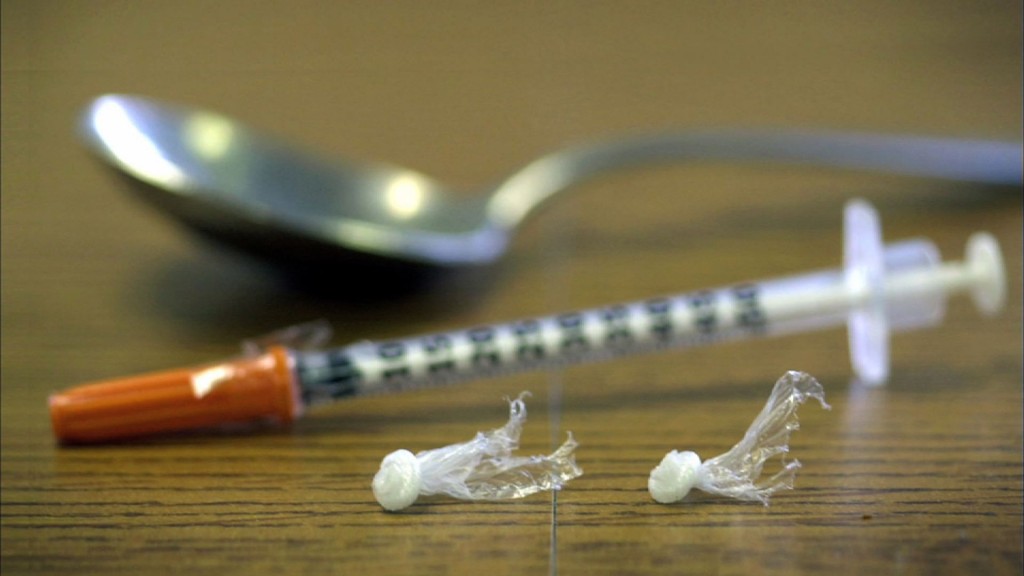 Indiana's heroin crisis is now an epidemic, according to experts and lawmakers who say something needs to change.
"I'd like to see us take some strong steps to try to stop the flow of drugs on the street," said state Sen. Patricia Miller, R-Indianapolis.
"This has turned into an overall war," said state Sen. Jim Merritt, R-Indianapolis. "There are so many different fronts to this drug war."
And now Mayor Greg Ballard is declaring war too. As part of his latest crime-fighting plan, the mayor says he's launching a regional campaign to raise awareness about the dangers of heroin.
"It shouldn't surprise anyone that much of the violence in our city today centers on drugs, specifically heroin," said the mayor in a Wednesday news conference. "Metro Drug Task Force is on pace to seize three times the amount of heroin this year compared to last year. Those stats are alarming."
Drug prevention specialists said they appreciated the mayor's efforts, but also wanted to see more community groups brought into the mix.
"The mayor yesterday came out in favor of doing some things around public awareness," said Randy Miller with Drug Free Marion County. "But I also think prevention and education has to be a component of that."
There's also the issue of opioid treatments like methadone and suboxone. Just last week, a local doctor was busted, accused of operating a cash-and-carry clinic in Carmel. And now one state lawmaker says Indiana desperately needs to have more clinics that provide legitimate addiction treatment.
"I think we'll probably need to find a way to bring addiction services to more folks throughout the state, because we do have a limited number of addiction specialists in our state," said state Rep. Steve Davisson, R-Salem.
Rep. Davisson is also a pharmacist and he's the chair of the summer study committee on public health.
Wednesday the committee talked about that issue of opioid treatments, and whether patients should even be allowed to take some of those treatments home. State lawmakers passed a bill earlier this year limiting the take-home allotment to seven days, but they say there probably won't be any new changes to that law in the coming year.
State, local officials respond to Indiana's heroin crisis