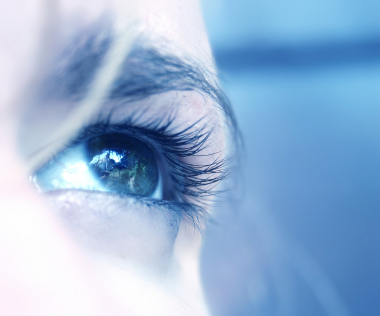 Rose George is living proof that a mother's love for her child yields often. It bends and reshapes in places where most relationships would break.
She watched as her son, Josh George, succumbed to a long battle with drug addiction. It started in high school with marijuana, she said, then escalated into cocaine and prescription painkillers.
"It was horrible," said George, who lives in Lafayette. "He was arrested a couple of times. The first time we bailed him out. The second time, we let him stay there. We didn't want to enable him."
Nearly three years ago, Josh died at age 28. The cause is unknown, but Rose suspects he overdosed on painkillers. The official cause of death was heart arrhythmia, or an irregular heartbeat, she said.
"He just never woke up," she told the Journal & Courier (http://on.jconline.com/1rZFfEA ).
George knows what it's like to lose a child. She also knows that finding support can be difficult. Two years ago, she started a support group on Facebook called A Mother's Loss, for mothers who have lost a child for any reason. Now, George is moving that support group from the Internet into the community. Come Aug. 12, A Mother's Loss will begin meeting the second Tuesday of each month at the YWCA Greater Lafayette.
"A mother and father grieve totally differently, which is why many marriages don't last," George said. "We will grieve until the day we die."
Other women also inspired her to start the monthly support group.
About eight months ago, George received a message on Facebook from a mother who asked if she was worthy enough to be a part of the Facebook group, because other groups had told her losing her unborn child to a miscarriage wasn't the same as experiencing the death of a child.
"It was so sad because she couldn't find any support," she said.
Debi DeBruyn, the executive director of the YWCA, also urged George to start the group.
"Rose and every parent who has been through the death of a child, I think, experiences the greatest of losses," DeBruyn said. "Rose has worked tirelessly to try and turn her horrific tragedy into something that helps mothers help each other, and ultimately empowers each of them."
George's goal of helping women heal fits in with the YWCA's mission of "empowering women," DeBruyn said.
"I honestly hope these mothers get from this group whatever helps each of them the most," she said. "I can't define that. I believe grief is such a personal experience. But I do believe they can help each other."
George said what helped her begin to heal was helping others. Often support groups become places where grievers can mourn publicly and share stories, but she wants her new group to go further, she said.
"One of my goals is to get them involved in things that can help them heal," she said.
Having an empathetic community will be beneficial, she said.
"When you're with mothers who know exactly what you're going through, it helps you feel normal," she said.
Often times, people forget the child who has passed, but a mother "likes to keep our child's name alive," she said.
George remembers Josh. Although his bedroom has been converted into an exercise room, she created an open memorial in place of the closet.
Baby, childhood and recent photos of Josh are on display, along with photos that capture vacation memories.
"Instead of having his stuff stored in a box, I wanted it to be out so people remember," she said. "He was loved by all. He had the greatest smile."
• A Mother's Loss will hold its first meeting from 7 to 9 p.m. Aug. 12 at the YWCA Greater Lafayette, 605 N. Sixth St. The group is free and open to mothers who have lost a child for any reason. The first guest speaker will be local grief expertSally Downham Miller. It will meet the second Tuesday of each month. For more information, call the YWCA at 765-742-0075.
• A motorcycle ride will be held Sept. 12 at PowerSports of Lafayette, 3617 U.S. 52 S., to benefit the Kordyn Haas Foundation, a local nonprofit that helps parents cover the cost of medical expenses or burial costs for a child.Rose George is on the foundation's board. Registration will take place from 5:15 to 6:15 p.m. and the ride begins at 6:30 p.m. For more information, call Corey Haas at 765-225-8515. Find the Kordyn Haas Foundation on Facebook.
Repost from www.therepublic.com
By TAYA FLORES  Journal & Courier