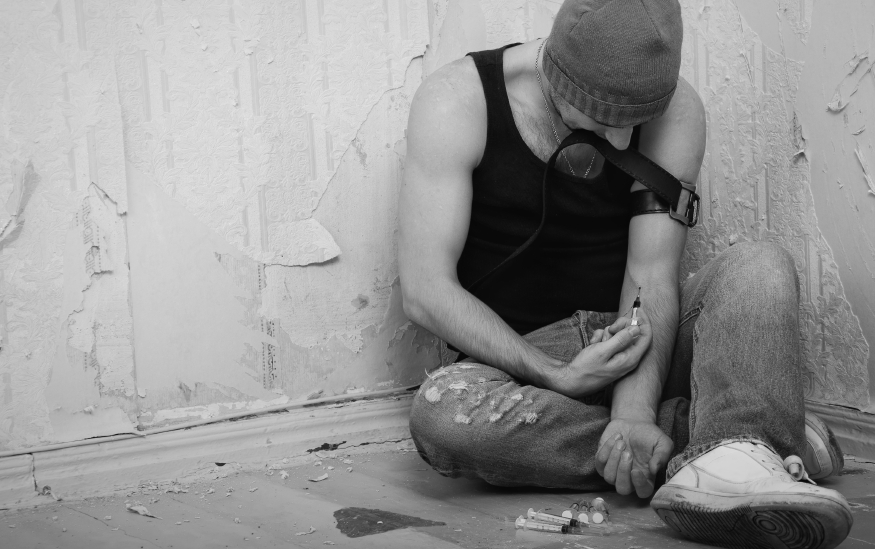 Mayor Greg Ballard says in order to make Indianapolis safer, there's at least one battle that has to be fought across city borders.
Ballard released his public safety initiative Wednesday. The mayor says heroin is a growing problem. The campaign against heroin is part of the mayor's crime prevention plan. The entire initiative includes ideas for prevention, protection, and punishment.
"It shouldn't surprise anyone that much of our violence in our city centers around drugs, specifically heroin," Ballard said.
Just this year, four swat team members were shot on State Street during a raid.
"Our Southwest District commander believes almost every robbery in that area is tied to opiate addiction including heroin," Ballard said.
So he says it's time to team up with police and other leaders, like Fishers' Mayor-elect Scott Fadness.
"We've had a history of doing that. I think we can even do a better job and frankly with issues as complex as what we're dealing with right now, we need to work together," Fadness said.
Both leaders agree heroin is not a big city problem.
"Heroin is impacting communities of all sizes across Central Indiana," Ballard said.
"Heroin doesn't respect arbitrary political boundaries. We have it our community and there's other communities in Hamilton County that see it and the more we work together I think the better chances we have with dealing with it," Fadness said.
And police say that's because, heroin is easy to get a hold of.
"It's a cheap drug, so you're going to end up seeing an uptick in your petty crimes. Thefts, car break-ins, something quick so they can sell something just to get a quick hit," IMPD Officer Rafael Diaz said.
Mayor Ballard hopes stopping that crime and the increase in heroin use, will start with awareness across the region.
"People across central Indiana need to know about the dangers of heroin. How to spot the warning signs in their loved ones and where to go for help," Ballard said.
Mayor Ballard did say the Metro Drug Task Force has already starting pushing back against the heroin trend. He says the group is on pace to take three-times the amount of heroin off the street this year, compared to last year.
He's already brought this idea to the Central Indiana Council of Elected Officials, although no specifics about the campaign have been released just yet.
So what do you think? Do ideas like this work in slowing down the heroin epidemic or does it come down to recognizing not so much the heroin use but the addictions that are developing behind it? Why are so many kids these days finding themselves with addictions at such a young age? What do you think? Do campaigns help or do they overlook the actual problem? Let us know in the comments below!