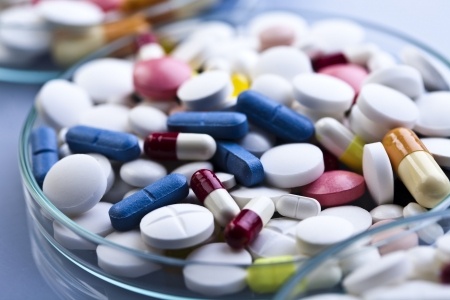 The FDA has just approved a new type of oxycodone that is designed to deter abuse. It is called Targiniq.  The oxycodone pill contains Naloxone, which is used to reverse the effects of an overdose from opiates as well as "delete" the high.
Dr. Daniel Hussar, Professor of Pharmacy at the University of Sciences says the pill attacks pain when swallowed as prescribed but if the user snorts or injects it, the naloxone will take effect, making the pill useless as a recreational drug and even sending some users into withdrawal.
"When it gets into the system at the same time as the oxycodone, it will block the effect of the oxycodone, and those abusing the product will not derive the same high that they otherwise might," he said.
The new formula will only be available in the longer lasting medication often taken by cancer patients.
The FDA has come under intense pressure in recent years to restrict the use of narcotic painkillers following reports of escalating painkiller abuse in the United States.
In 2012 alone, 259 million prescriptions were written for powerful painkillers. That's enough for every adult to have their own bottle of pills, U.S. Centers for Disease Control and Prevention officials have said.
And deaths linked to overdoses of narcotic painkillers have quadrupled since 1990, reaching more than 17,000 deaths in 2011, according to the latest CDC estimates.
FDA officials noted Wednesday that approvals of painkillers that are formulated to deter potential abuse are part of a larger effort to curb abuse while still providing some avenue of relief for patients who suffer intense daily pain that does not respond to other medications. In 2010, Purdue Pharma introduced a hard-to-crush version of Oxycontin, and research has shown that abuse of Oxycontin has since decreased, according to CNN.