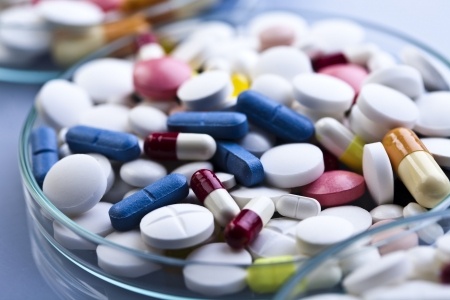 Experts warn that prescription drug abuse has become a key part of the crisis of violence in the Indianapolis community.
For three consecutive years, Indiana has led the nation in pharmacy robberies. In 2012, the state had 97 drug store robberies — more than twice the number of the next two leading states. Even worse, the city of Indianapolis led the nation in robberies.
It seems that people will resort to any means necessary to feed their addictions.
"People go to great lengths to get their drugs, lying, cheating, not only lying and cheating to the pharmacies, doctors, nurse practitioners, LPNs, family members, us. Yeah we get lied to. Anything to get that fix," Indianapolis Metropolitan Police Department Sgt. Dean Fischer said.
In the past two years, the caseload of the city's Prescription Fraud Unit has skyrocketed more than 30 percent, a number driven police say, by people like Michael Biggers, now on his way to prison after six convictions for drug fraud.
Painkillers have become more potent, more addicting and more lethal. In the past 15 years, the number of overdose deaths in Indiana has quadrupled.
Living with addiction isn't without its own pain.
"People who are addicted get involved in crime, they see their work going down the drain, family problems, financial problems, problems that all fall out after the addiction has taken hold," said Tobyn Linton, assistant director of adult services at Fairbanks Hospital.
If you or someone you love needs help with prescription drugs we offer many options. Please don't hesitate to reach out.